Good-bye Summer - Hello Autumn
With the changing of the seasons, it's usually time to get ready for more living indoors and cleaning away the summer dampness, mildew, etc.

For starters, if you have a self-cleaning oven, remove the shelves before you clean the oven. Lay them on newspaper and spray heavily with oven cleaner.
Be sure to do this in a well ventilated room and let them sit overnight. A garage or basement works well. The next day, simply hose them off in the yard. You will be amazed at how easily this works. For very soiled baked on grease, this may need to be done twice.

For more great ideas, click here.



Contact me for help with all of your LBI real estate needs.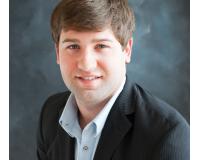 Cell: 609-618-6345 email: rob@vandykgroup.com I am a second generation Real Estate professional specializing in sales and vacation rentals on Long Beach Island and the surrounding communities. As....