LBI Real Estate Buyers Are Gaining Some Advantages In Negotiation
There is no doubt that the Long Beach Island real estate market has changed in the past few months, and many of those changes have helped improve conditions for buyers in the LBI real estate sales market. While inventory is still very low and has, in fact, dropped by about a third in the last few weeks, sellers are no longer able to push the price of a home like they could a year or so ago. To be clear, the market has not dropped (if anything, it has increased slightly), and I do not foresee a crash coming. Instead, the LBI real estate market is moving to a more balanced market, which is a dramatic improvement for buyers on Long Beach Island.
up.com

Click here to search all homes for sale in the Long Beach Island NJ real estate market
More LBI Real Estate Information:
The Hidden Costs of Buying a Home in the Long Beach Island Real Estate Market
Four Reasons to Use an LBI Real Estate Agent
Flood Insurance in the Long Beach Island Real Estate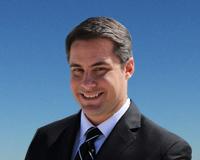 LBI Office 12800 Long Beach Blvd Beach Haven Terrace NJ 08008 I have lived on LBI my entire life and am actually the 4th generation in my family to do so. This have given me a deep knowledge base ....